SD-WAN: INTELLIGENT BANDWIDTH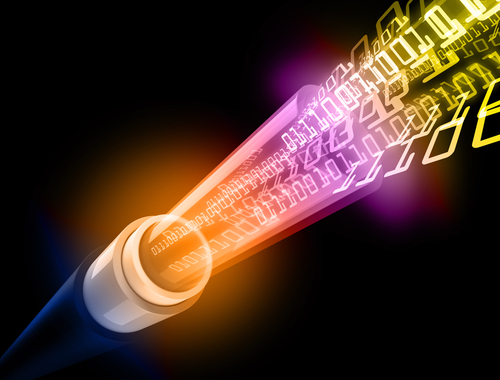 © bioraven, Image from Shutterstock.com
Monitor and Manage your Bandwidth Usage

Class of Service
across the public internet
A SDN (Software Defined Network) allows you
to obtain more value from your bandwidth
What Options are there to improve your service levels?
SD-WAN offers Dynamic IP Priority of Service on an Internet circuit. You may not need more bandwidth; you might just need to use your bandwidth more intelligently. While certain critical applications need bandwidth priority, other less productive apps may appropriately be bandwidth throttled or completely blocked. The SDN product includes Application Priority, Intelligence, Control and Visualization

In the past, organizations would put Hosted PBX and SIP traffic on a MPLS or other private network so that Internet traffic would not degrade the voice quality. Using SD-WAN you can control this over the internet by giving priority to your voice traffic and other critical traffic versus traffic that is not as sensitive to delays.

Just like dynamic voice and data circuits that carriers have been providing with good priority control, SDN allows quality and bandwidth to be guaranteed to critical time-sensitive applications.

We can also provide Bandwidth Analysis Tools showing how your bandwidth is being used. For example, you can
Plot protocol usage against time.
See your top users in both a Pie chart and table presentation
List the websites that a user has visited




To control network use, administrators can use SDN to visualize application traffic and adjust network policy based on these observations.



For more info, contact us.