THE ETHERNET AGE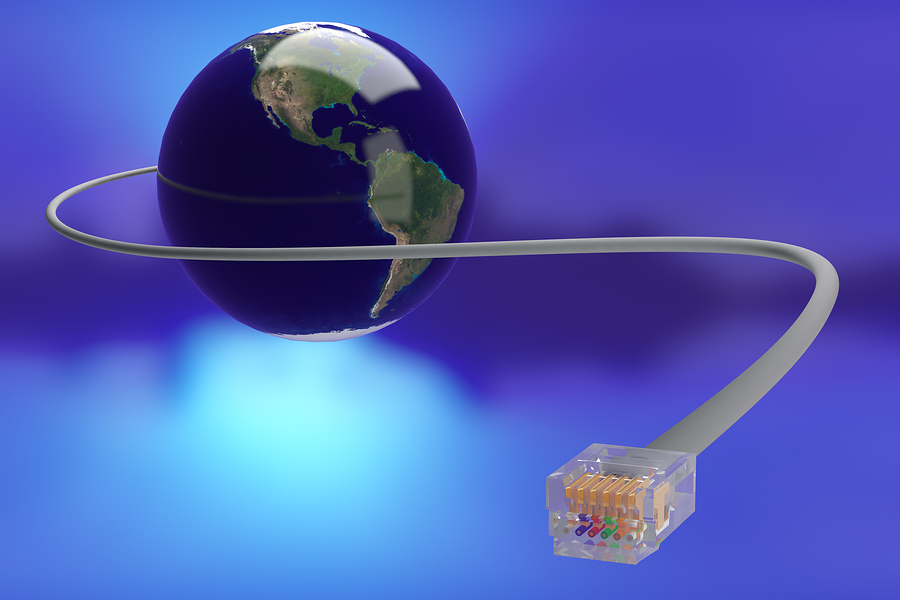 © JorgeLuis. Image from BigStockPhoto.com
Ethernet WAN, Metro-Ethernet
Fast Ethernet and Gig E Data Circuits
We're dedicated to finding the right Ethernet solution for you
Ethernet provides cost effective answers to corporate America's rising bandwidth needs. Usage is growing rapidly; the advantages are clear:
Depending on location, Ethernet costs are typically at least 20 – 30% lower per Meg than T1, DS3, frame relay, or private line services.
Providers continue to install Metro Ethernet access in Metropolitan networks so that customers can plug into an Ethernet connection instead of a T1, DS3, or OCx.
Ethernet WAN connections are offered in several technologies; e.g., dedicated Fiber Ethernet, best effort Fiber Ethernet, EoC (Ethernet over Copper), or EoDs1 (Ethernet over DS1).
To see Ethernet options available at your locations, go to Check Ethernet Availability. If no cable or fiber Ethernet options are available at a location, using SD-WAN, dedicated Fiber Ethernet reliability and quality can often be exceeded by combining 2 or more cellular, Fixed wireless, satellite, and/or T1 circuits.
Is there any reason not to use fiber?
QUESTIONS To Determine if cable, cellular, or satellite is a Good Fit:
1: Is fiber more expensive than the total cost of 2 or more less reliable services plus SD-WAN service where the bandwidths of the less reliable services add up to equal or exceed the fiber bandwidth?
Although dedicated fiber is very reliable, it does fail at times. Likewise, although dedicated fiber quality is quite good most of the time, there will be problems at times. SD-WAN can provide a highly reliable and high quality connection using lower quality circuits.
2: Is the cost of adding additional fiber bandwidth significantly greater than a less reliable service plus SD-WAN?
The ability of SD-WAN to make less reliable circuits appear as highly reliable and high quality connections can provide cost savings. In fact, you may be able to have much greater bandwidth via less reliable circuits.
3: Do you have locations that require relatively small amounts of bandwidth?
For locations that only send and receive emails and/or small amounts of transaction data and/or sensor data, T1 service may be more than adequate. Of course if a low bandwidth dedicated fiber circuit is available for less than the T1 service, that might be the best option.
4: Is neither fiber nor cable available at a location?
Be sure to confirm this using our patented, automated tool that can tell you Ethernet Availability and Pricing at your location(s). As mentioned above, you can obtain service as reliable and good quality or better than fiber using lower quality circuits with SD-WAN.
---
Ethernet Internet Access & Network Circuit Update
Q. - Does it make sense to use existing Telecom carrier copper infrastructure to meet your needs?
A. The FCC no longer requires Telecom carriers to maintain their copper infrastructure in place. Thus, in many locations, Telecom carriers are either discontinuing maintenance of their copper infrastructure or are increasing the pricing such that customers easily find better alternatives. With this said, there are remote areas where, other than cellular and satellite, twisted copper wires are the only option for connections to the internet. The bottom line is that it may make sense to continue using DSL, T1, DS3, and EoC service; however, you should keep alert to pricing changes and any notice from your carrier that they plan to discontine the service. In any case, Contact Us and we will help you determine the best options available at your location(s).
Q. How does EFM (Ethernet in the First Mile) compare with existing T1s (or E1s)?
A. Although a robust solution for decades, 1.5 mbps, once considered "blazing speed" for even large enterprises, is hardly meeting the needs of SMBs or branch offices today. For organizations requiring daily network operations (e.g. file sharing, cloud computing, telepresence, VoIP, and video), the demanding need for additional bandwidth is clear.
While a T1 delivers just more than 1.5 mbps per line (using two pairs of copper), the IEEE EFM over copper standard allows 5.7 mbps per pair (with a maximum wire length of 9000 feet from the CO). Recent advancements in EFM over copper can now exceed this, providing up to 15 mbps per pair or 30 mbps for two pairs albeit with shorter wire lengths. This amounts to a 20X bandwidth boost when compared to those overutilized and just plain tired T1 circuits.
For additional info on Ethernet over Copper, see the Ethernet Over Copper (EoC) Guru.
Updated July 30, 2022; Originally written by Valorie Sands Budelis - November 8, 2010